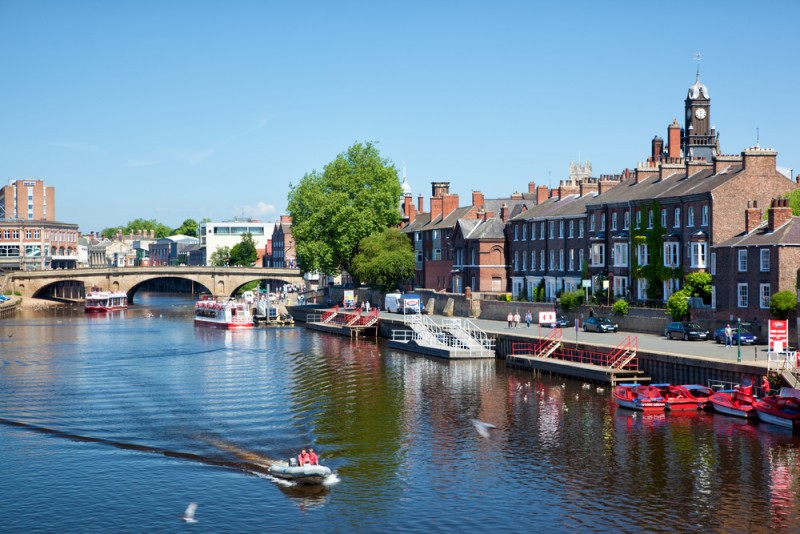 Rich in ancient history, romantic ambience and fun activities, York is the perfect destination for a date. Known for its incredible architecture, quaint cobbled streets, York really is a flourishing city and only two hours by train from London. Dating today are here to give you the low down on what to do and what to see on your date in York.
Stay together forever at York Minister
Apparently, local legend has it that if you kiss under the 'Heart of Yorkshire' window, which is a part of the cathedral's Great West Window, couples will stay together forever. How romantic! To get the best views of York, if you have the energy, head on up the 275 steps to the Central Tower which will lead you to the highest point of the city.
Splash the cash and head for ultimate relaxation at The Grand Hotel & Spa
If you live the highlife, why not treat your date to a day and night at the Grand Hotel and Spa? Relax in The Whiskey Lounge or treat yourself from head to toe in the spa. Whatever you decide to do, take time to enjoy each other's company whilst in pure luxury!
Take a spine-tingling walk around York
Do something a bit out of the box and take a ghost tour around York and really delve into the history of this wonderful city.
Got a sweet tooth? Head to the Chocolate Trail!
The city of York was built on chocolate, did you know that? Some of the world's most well-loved names in chocolate began life in York – Rowntree's, Terry's and Cravens to name a few. Sample the unique chocolate combinations at the York Cocoa House or learn all about York's Chocolate story. Whatever you decide to do, make sure you pack plenty to bring back with you!
Step back in time at Barley Hall
Barley Hall is a grand medieval townhouse which was once home to the Priors of Nostell and the Mayor of York. The building has now been totally restored to its original state with wonderful high ceilings and beautiful timber frames.
End the day with a delicious meal at D.C.H
With its contemporary stylish décor, award-winning food and friendly service, you can ensure that this will be the perfect end to your exciting date. Most tables boast views of York Minster and apparently, those 'in the know' ask for Table 9- but you have to get there quick!