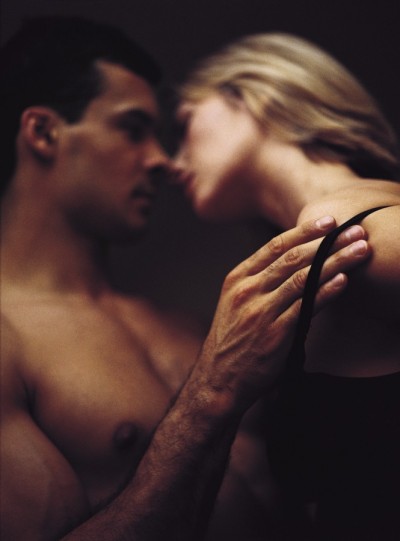 Whether it's the first, second or third date, tonight's the night you're going to get your 'sexy' on and what with it being Valentine's weekend, you are probably feeling even more sexier than normal! And what better way to set the mood then with a hot playlist of sexy, sultry songs. Here's our our top 14 songs to get you started

1. "Let's Get It On' –Marvin Gaye
If the first few notes of this song don't get you feeling turned on then I don't know what will! This song is super sexy, fun and perfect for getting in the zone.
2. " Love Me Like You Do"- Ellie Gouldling
Taken from the Fifty Shades of Grey soundtrack, this song is not surprisingly hot stuff! Even if you are not into any of that kinky stuff, this song will really get you in the mood and who knows, you may feel you want to experiment with a tie (or two!)
3. "All Of Me" – John Legend
Seriously, this song is just gorgeous. The lyrics alone are beautiful "you're my downfall, you're my muse, my worst distraction, my rhythm and blues". How sexy is that?
4. "We Don't Have To Take Our Clothes Off" – Ella Eyre
Ella did a great acoustic cover of this song and it's very sultry (yet slightly ironic!) If you can get passed the irony this should definitely be on the list.
5. "Wicked Game' – Chris Isaak
Well, how could this song not be on the list? It is the definition of sexy. Chris's voice is so smooth and gets right into your soul. You are sure to experience a super, passionate night with this song.
6. "I Just Wanna Make Love To You" – Etta James
A great, sexy yet upbeat song for those naughty nights. This one would be perfect for a cheeky little dance if you felt up to it!
7. "Slow Motion" –Trey Songz
R'n'B music is known for being pretty hot stuff and this song is no exception. "We can take, we can take, we can take our time, baby in slow motion". Pretty hot stuff right?
8. "Bump & Grind" – R Kelly
Everyone loves a bit of R Kelly at the best of times. This song is just so instantly recognisable thanks to his great opening lyrics "my mind's telling me no." You're singing it right now aren't you?
9. "Good For You" – Selena Gomez
The Disney-turned-sex kitten is just churning out these super sexy hits. This is pretty much all about wanting to please someone so crank this one up when the lights go down.
10. "What Do You Mean?" – Justin Bieber
Love him or hate him you can't help but feel turned on by his new album and especially this track.
11. "Sexual Healing" - Marvin Gaye
Marvin Gaye truly is the king of sexy song writing. Does your date maybe need a little hint as to what you want? Just play this, they will soon get the picture.
12. "Bed Of Roses" – Bon Jovi
You can picture it right? It might be slightly prickly but sexy non the less!
13. "Love To Love You Baby" – Donna Summer
Release your inner Donna Summer and turn up the heat. Sexual moans aside this song really is so sultry and will leave you wanting more.
14. "Adore You" – Miley Cyrus
This gorgeous, chilled out song is perfect for that special date night you have planned for Valentines Day, especially if you are about to tell them that you are really into them.
So, set the scene, play those sexy beats this weekend and have a great Valentines Day!