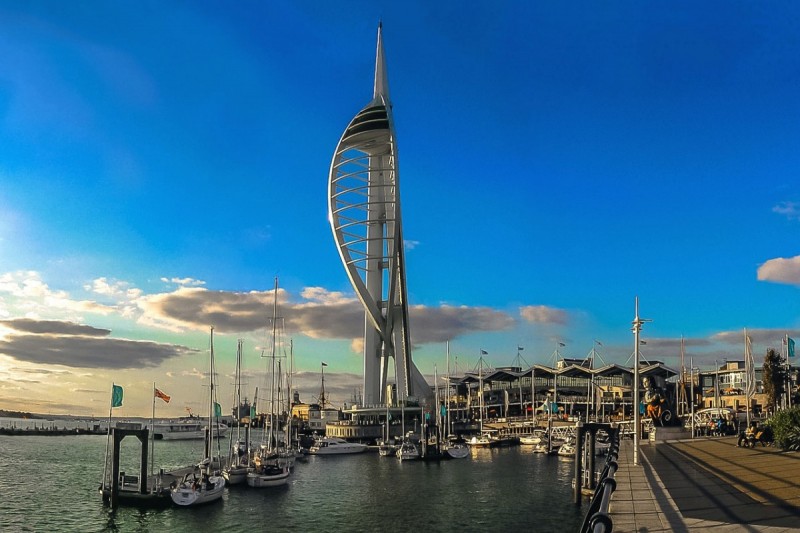 The second largest city in Hampshire located on Portsea Island, is the United Kingdom's only island city. With stunning sea views and plenty of things to see and do, Portsmouth is perfect for taking that special someone on a date.

Emirates Spinnaker Tower
Look at things from a different point of view at the top of Britain's best viewing tower which stands at 170 metres tall! Enjoy each others company whilst enjoying a coffee & cake and admiring the wonderful views.
Dark Encounters
Want to impress your date? Then why not go back in time through Portsmouth's historical streets with a Ghost Walk! Listen to the gruesome tales and facts about city whilst trying to be brave in front of your date.
Pizza House Restaurant
Enjoy a fresh, tasty pizza at Pizza House restaurant. With a choice from anything, from lobster to veal you are both sure to find something to enjoy whilst getting to know each other better.
Portsmouth Watersports Centre
Do something a bit adventurous and head to Portsmout Watersports Centre. Grab a kayak and see who's the most competitive!
The Tenth Hole Tea Rooms
The perfect place to relax in each others company and enjoy delicious homemade cakes as well as tasty breakfasts and lunches.