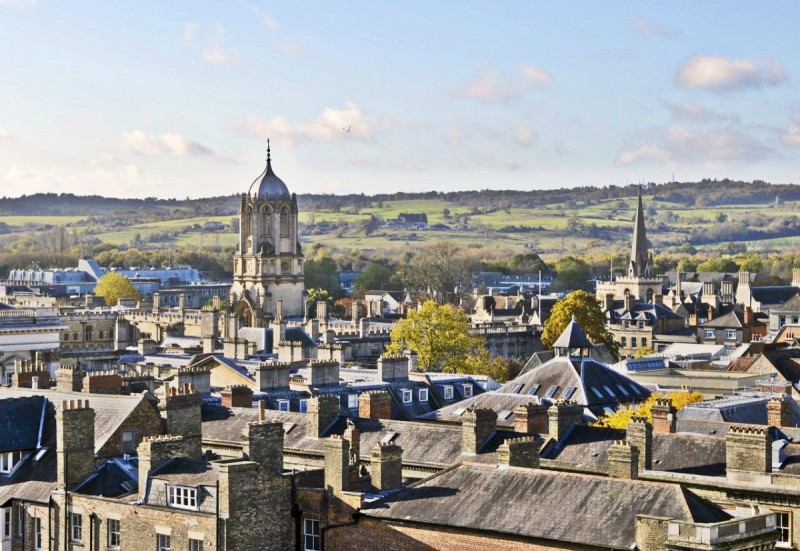 Home to the world famous Oxford University, the bustling city of Oxford with its mixture of ancient and modern will give you both plenty to get up to on your perfect day together.
The Oxford Covered Market
Officially opened in 1774, this market has a wonderful, unique atmosphere. Engage your senses to a multitude of smells and tastes and enjoy a mooch whilst hand in hand.
Cherwell Boathouse
Why not engage in something typically English and enjoy punting on the river Cherwell? Take in the wonderful scenery and relax in each others company.
Seek out your favourite movie locations
Did you know that some of your favourite movies were actually shot in Oxford? If you are both keen Harry Potter buffs then why not discover Christ Church? Or maybe Blenheim Palace? Both locations where used in the Harry Potter movies!
Le Manoir aux Quat' Saisons at Belmond Le Manoir aux Quat'Saisons
If you really want to treat your date to a night they won't forget, why not book a table at Le Manoir aux Quat' Saisons? Using the freshest, best quality ingredients, this Michelin star restaurant will leave your date speechless (in a good way!)
Cotswold Wildlife Park
Get closer to nature and head to the Cotswold Wildlife Park. Not just for families, you two can enjoy watching the local Giraffes and Zebras whilst taking the time to get to know each other better. Don't forget your camera!