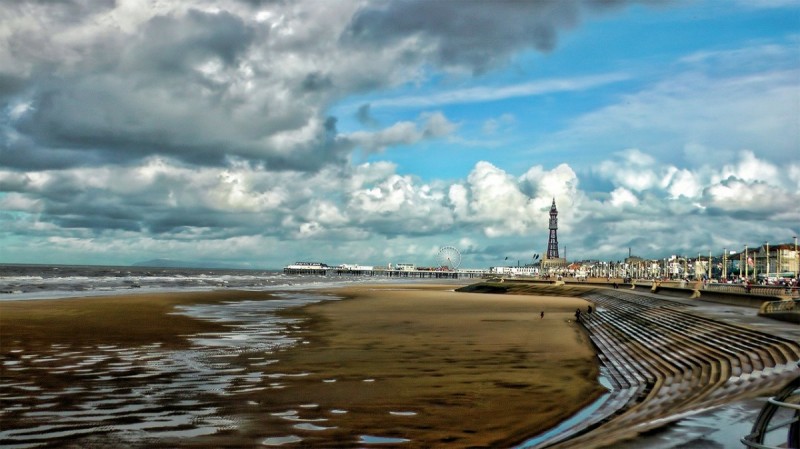 Famous for it's wonderful lights and brilliant tourist attractions, there are some great places to go on your date, whether it be the first, second or tenth!
Good old fashioned Fish and Chips at Bentleys Fish and Chips Shop.
Being a seaside town, Blackpool has an array of wonderful fish and chip shops so why not head on down to Bentleys Fish & Chips Shop? With a great central location your taste buds will be kept very happy with a portion of perfectly cooked fish and chips.
Do you have a head for heights? Then Blackpool Tower is for you!
Of course, no trip to Blackpool is complete without visiting the Blackpool Tower! Head on up the Blackpool Tower for a chance to take in the breath taking view of Blackpool. A perfect backdrop for those first date selfies!
Take in some culture at the Grundy Art Gallery
Founded in 1911 by brothers John and Cuthbert Grundy, the gallery is home to some wonderful exhibitions and displays. Whether you are art enthusiasts or just fancy doing something different the Grundy is the place to go.
The Central Pier is where all the fun is at!
Fancy giving your date a real thrill? Then why not take them on a ride on the Central Pier? Or maybe something a bit more sedate like the Big Wheel? Whatever you do, make sure you take a break for an ice cream!