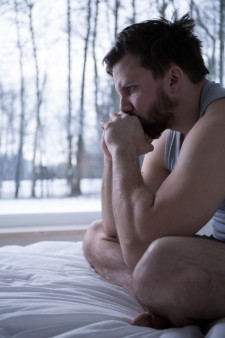 A break up isn't just a dramatic ordeal for women, men can feel just as down and out about it all, although they may not show it. Here at Datingtoday we are here to help you down and out men get back on your feet with these handy tips..
Catch Up On Your Favourite TV Or Binge On Action Films
Get that macho, manly feeling back by watching your favourite episode of Top Gear or James Bond movie, anything that is going to make you proud to be a hot, blooded male again!
Go For A Drink At Your Local With Your Mates
You know that you can always relay on your mates to cheer you up so why not head to your local and chat about manly things like football and food? Perfect!
It's Ok To Let Your Feelings Out
Men don't always have to be pillars of strength, if you feel you need to let your feelings out, then go ahead! Have a little cry in the comfort of your own home and then you may feel that you can start moving on.
Treat Yourself To A Mans Night In
Night in's don't have to be just for girls. If you can't face hitting the dance floor just yet, invite the lads round to watch the football with some pizza and beer. Break up? What break up?!
Need To Feel Loved? Get Your Dancing Shoes On!
You've heard of the saying 'get back on your horse' well, this could be said for a break up. What better way to get over a break up then getting back out there and seeing what's out there? It will help you with your self confidence and make you feel good about yourself and know that you've still got it.