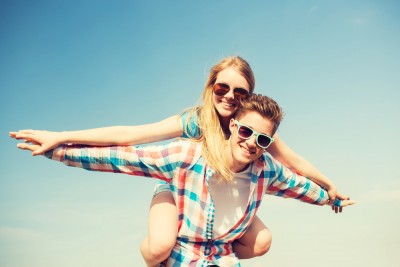 Friendship First, Sex Later?
We are forever made to feel guilty if we have slept with a someone on the first date. We should be 'getting to know them first' right? Honestly there is no right or wrong answer to this because everyone has different views. For some it all depends on that initial chemistry throughout the messaging period. Surely this is getting to know someone better? Yes, albeit via online messaging but you are still making sure you know enough about them before you end up in a room alone with them. For some it's almost an act and what they really want is just a quick 'how's your father' and they are gone, never to be seen again! There are huge benefits becoming friends before that next step however:
You Build A Trust
You can feel a connection there and you want to take it a step further. You have had a few dates and now you want to start building up a trust and this is so important nowadays. Just be sure not to fully open your heart until you are 100% comfortable with them.
If It Doesn't Go Any Further, At Least You Have A Friend
If things don't go the way you want to romantically, before any sexual contact, then hopefully you can still remain friends if you generally care for them. Life is too short to hold on to something that is clearly no going anywhere but it's always good to remain courteous.
Just Out Of A Long Relationship And Don't Want To Rush
So you have come out of a 4 year, intense relationship and instead of drowning your sorrows, you get out there and see where the talent is but you don't want to rush into things. There are plenty of people out there who will totally understand your situation and it can be lovely just enjoying someone's company by just chatting, having an drink and taking things steady.What ever you decide, it is ultimately your decision and you shouldn't feel guilty with whatever happens.