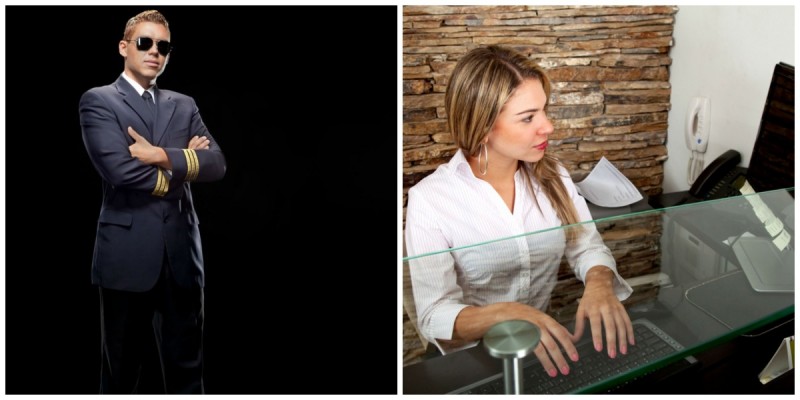 Ok, so you're a typical 9-5 receptionist but the guy you are dating is a nightclub bouncer and you start to think, 'how is this even going to work?' To be 100% frank with you, it will only work if you want it to work. We all know dating and relationships are about give and take and sometimes this can be a hard pill to swallow, but here at Datingtoday.com, we have some simple tips to help you and your love interest see that just because you are worlds apart career wise, it can still work!

1. If They Work Shifts
If your dates profession requires them to do shift work, don't immediately think the worst, there are ways around this! Usually they will know their shift patterns a week or so in advance so you can easily plan date nights around these. If they are working over the weekend, cook them a lovely evening meal ready for when they come over or set a date night mid week. Working shifts can sometimes make people's body clocks go out of whack so it might be best to gauge how they are feeling and take it from there.
2. If They Work Abroad Days At A Time
This can indeed seem like the beginning of the end for some people but again, this can work! The main thing you have to take into consideration here is time zones and jet lag. Swot up on the country they are going to and familiarise yourself with the time difference and then you can work out when will be best to Skype and catch up, may be even a naughty phone call to keep things fresh and exciting!
3. If You Have Nothing In Common With Their Work Friends
Dating someone also means taking an interest in what the other person does from day to day and listen to the gossip they bring back with them from work. This may also eventually lead to socialising with their work friends. Uh oh I hear you say but don't sweat! Make sure you get introduced and join in the conversation the best you can. Strike up a discussion about the weather or something about your work place to keep the conversation interesting!
4. If They Earn More Than You
This is indeed very common but easily managed. If they insist on paying for dinner, cinema or buying you gifts, accept it graciously. If they care for you like they should, they will understand your situation and you will then know when you will be able to repay them and treat them back. It's all about coming to terms with it and accepting it which can take time but you will get there.
5. Make The Time You Have Together Count
You have both been rushing around, either doing shift work or even just a standard 9-5 in different work sectors but there is nothing like making the most of your time together. Even if it's just 10 minutes before either of you have to go to bed, make it count! Send them cute text messages or pictures, catch up over what has happened in both of your days and make sure you cuddle and give them a good night kiss if they are staying over or more (if you don't mind a late night!)