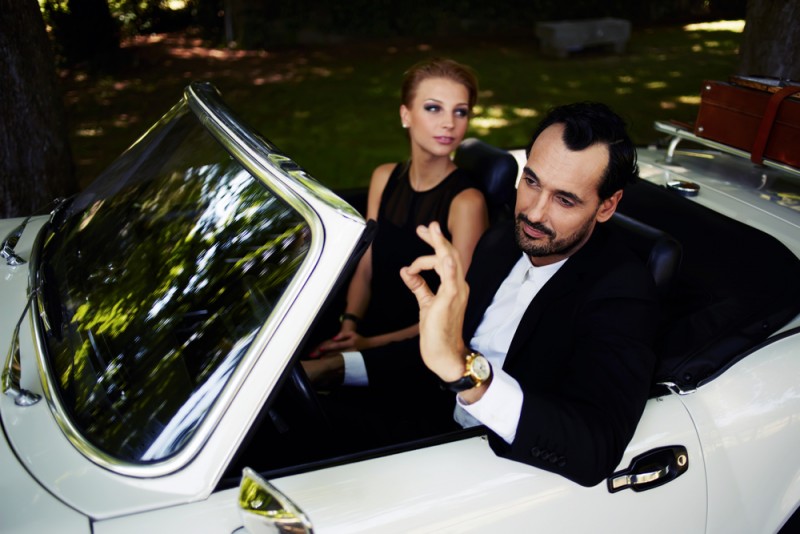 Whilst many celebrity couples began their romantic journey in surprisingly down to earth ways, some cannot resist splashing the cash.
Prince William and Kate's first date was at a pub near their university which apparently ended with Kate falling over when she tried to make a joke and curtsey to his HRH. Demi Moore was treated to a burger by her then love interest Ashton Kutcher and Miley Cyrus and Chris Hemsworth reportedly went to Starbucks on their first date. However, at the other end of the scale, Leonardo Di Caprio and Blake Lively's first date was a trip to Disneyland in California and Tom Cruise took his future wife Katie Holmes for sushi on his own private jet for their first date.
Russell Brand finished his first date to a LA restaurant with adorning Katie Perry with a string of black diamonds and a signed copy of his autobiography saying 'You look like a mermaid. I am drowning.' If you like the idea of going all out for a date you could always book a stay at Von Essen's Amberley Castle in West Sussex. This romantic get away to the stars offered a first date package that cost a whopping £45,000 per couple back in 2011. This included arrival by helicopter, beauticians and hair stylists to give you a makeover followed by a private 10-course meal. You then had the impressive 19-bedroom castle to yourself for the night. If your date still wasn't impressed the hotel's rose champagne bubble bath could be added to the package for an extra £60,000 per couple!